How can you leverage Metaverse Advertising in today's changing digital marketing era?
Metaverse Marketing
is the new uber cool topic in the digital marketing arena. Talk of the metaverse has been widely spread over the past several months. In 2021, internet searches for the term increased by 7,200 percent. In December 2021, Facebook rebranded itself as Meta, and CEO Mark Zuckerberg stated his ambition to 'help bring the metaverse to life'. A month later, Microsoft said that its proposed acquisition of gaming giant Activision provided 'building blocks for the metaverse'.
But these aren't just merely talks, Metaverse is an innovative front that is here to stay and brands and businesses across various verticals are putting together a unique and competitive mindset to make use of this technology in advertising and marketing.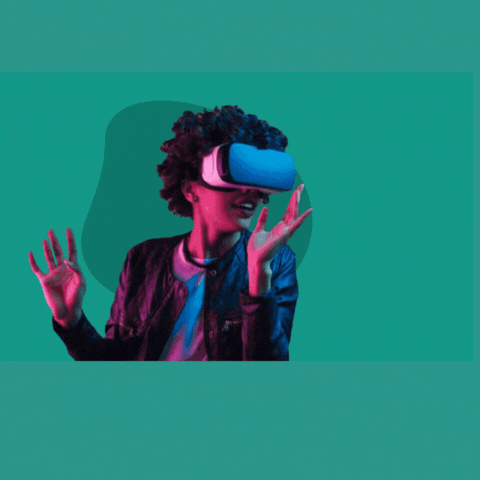 Rewriting the rules of Advertising with metaverse marketing
Marketers need to be kept up to date on the latest technological developments, including understanding how marketing in the metaverse works and its full potential. What is important to understand is that metaverse marketing is not just a trendy new thing. It seems like marketing in the metaverse is here to stay and will be making its way to being the next big thing.
As the metaverse expands, marketers may do well to ponder the role of metaverse advertising and reach millennials and Generation Z. Both generations are avid users of some form of metaverses such as games like Roblox and technologies like virtual reality. Ready to explore how to up your marketing game with metaverse?
How Brands Can Leverage the Metaverse
Both community building and social commerce are major parts of the metaverse, and they represent a big opportunity for marketers. Brands can build engaging communities that provide a place for customers to participate virtually with both the brand and other followers.
2. Provide an Immersive Experience
It's important to take your audience to a place they've never been before. Offer virtual advertising – transition from working off in real-world outdoor advertising to placing ads on virtual billboards. The metaverse is experiential, so offer branded events that create a unique interaction with your audience. Lil Nas' X concert in Roblox and the Gucci Garden experience are great examples.
3. Sell Your Virtual Goods
Last year, approximately $100 billion was spent on virtual goods through gaming platforms. Over the next few years, this number will undoubtedly continue to rise. From online avatars to virtual versions of your brand goods, the metaverse is a powerful platform you should leverage to help sell your products.
Just put on your Oculus headset and take a 3-D tour! Virtual showrooms provide a more in-depth way for customers to check out the products they want to buy. Whether it's furniture or a stroll down the catwalk, virtual showrooms contribute to overall customer satisfaction, reduce the number of product returns, and provide a truly unforgettable shopping experience.
Both engaging and effective, virtual product customization is a great way to connect customers with your products or services. Live demos allow users to customize products to their own unique specifications, such as cars or shoes. People can interact with your brand in real-time to see if your product truly fits their needs, style, and expectations.
Key Concepts associated with Metaverse Marketing
Some of the most popular concepts associated with Metaverse Marketing include:
1. Virtual Reality Marketing in Metaverse
Virtual reality in metaverse advertising is an immersive and interactive experience in a simulated environment. Users enter immersive virtual environments through the use of interfaces like head-mounted devices. These provide visual, sensory, and auditory feedback to allow users to immerse themselves fully in a virtual world.
The concept of VR has been around for decades, though it has only recently started becoming practical, widespread, and accessible. More recent advancements have made the use of VR and its interfaces more practical for everyday users.
2. Augmented Reality Marketing in Metaverse
Augmented reality in metaverse marketing refers to the use of computer-generated images to enhance immersion in an experience that occurs in a real-world, physical space. Visual and auditory stimuli are typically added to augment the person's experience while they are immersed in the process of advertising in the metaverse.
3. Mixed Reality Marketing in Metaverse
Mixed reality in metaverse marketing refers to the interaction between real and virtual worlds. As defined here, mixed reality technology focuses on artificial content on advertising in the metaverse that interacts with the real world in a real-time manner.
Virtual reality and augmented reality are both examples of mixed reality, which is often referred to in metaverse digital marketing as an extension or spectrum of physical and digital worlds.
Blockchain technology in metaverse advertising is an online public ledger that verifies the existence of digital information, but cannot be copied or altered. This technology in metaverse marketing can verify and store digital information such as identity records, contracts, or collections of works, like e-books. It is also a platform for cryptocurrencies and non-fungible tokens (NFTs) and a metaverse commercial.
There's no doubt that Metaverse is the future! There's a reason why Facebook, Google, and the rest of Silicon Valley are betting on the metaverse to be the internet's next sensation. As for marketers, this is a golden opportunity to let your ideas be innovative, immersive and enthralling.
If you want our assistance for your metaverse marketing needs, feel free to
contact us
today.
Ace your email digital today!