How to get more out of TikTok ads
Who among us isn't guilty of spending hours scrolling through our
TikTok
feed📲? Well, if your answer is no, then we salute your resistance. We here in the mortal realm struggle with putting our phones down once we open TikTok.
Though we admit that we are addicted to TikTok, have you ever wondered why🤔? Well, the reason for this addiction is the kind of content this platform promotes, short videos that are fun and easy to understand. TikTok doesn't demand its viewers to put a lot of effort into understanding the content, it focuses on how long users stay on the app. That's why every user has their own "For You" page that is carefully tailored for that particular user.
So, every video that shows up in your feed is actually carefully selected according to your taste and preference. That's why, when you open your
TikTok feed
, it is impossible to put it down. Even brands have understood the popularity of TikTok, and now they are using it to reach more and more people.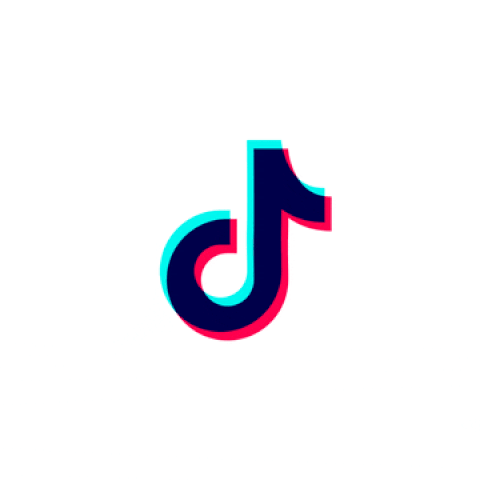 However, TikTok ads can be tricky if you don't understand the motive of the platform. So, if you want your TikTok ads to perform better, here are a few things you can work on. However, before you know what you should do, it is important to know what you should avoid doing.
👉 Uploading Bland Content
If you want to leverage TikTok ads, you must understand the platform. Users spend an hour a day on average on TikTok. The primary focus of TikTok is to promote entertaining content, which keeps users hooked to the app. If you want to see visible results on your TikTok ads, you must optimize your content with relevant and well-liked trending hashtags, encourage engagement through comments and conversations with other accounts, publish during peak viewing hours, address the camera directly, include captions, etc. Above all, you need engaging content that isn't mass-produced if you want to be entertaining. Anything not made, particularly for TikTok, is doomed to failure.
Now that you know what not to do, let's see how you can improve your TikTok ads.
1. Utilize Catalog ads to increase sales
One effective strategy for increasing sales is to use catalog ads. To increase your organic content's reach and add links, use Spark advertisements from TikTok's ad management toolkit.
Imagine this as Facebook's A/B testing. If you are already familiar with your Facebook stats, you are aware that you can use information like clicks per ad and ROI to determine which of your advertisements are doing well and change them as per requirement. These metrics assist you in determining whether your material is truly serving your needs.
TikTok advertising is a fantastic approach for you to increase your consumer base and should be used in addition to your other strategies, such as obtaining leads through Google ads.
2. Use Emotional Messaging in Your Ads
The official
TikTok
guide talks about what makes an ad successful. According to this guide, ads that use emotions to connect with audiences are much more popular than straightforward ads. As a result, this tactic is used in more than 50% of the platform's advertisements. According to the official guide, being relatable and honest will help your advertisement succeed.
Also, keep in mind that your ad is intended for different age groups. According to TikTok user data from
Statista
, 32.5% of US users are between the ages of 10 and 19. According to Pew Research Center research, 22% of people are aged 30-49, and 48% are between the ages of 18 and 29. Knowing this data will help you create ads that are specific to your target audience and will help you know what they relate to.
Content for your brand should be consistent with your messaging and target market. If your content isn't authentic, there is no hope for it. By creating fresh and original content, you not only increase audience loyalty but also increase your audience's trust in your brand. How much reach your postings receive may depend on how well you follow TikTok trends. Everyone aspires to create a popular video that goes viral, and these videos typically fall into the current trending video category.
TikTok, in contrast to other social media platforms, is influenced by local trends. Understanding the various levels of a meme or popular dance is crucial. On TikTok, hashtags are a useful marketing tool, just like on Instagram. For instance, the "#dance" category has had over 340 billion views and frequently serves as the inspiration for the app's different challenges and original dance content.
Businesses like Red Bull have effectively created their own challenges using hashtags (#danceyourstyle), which has greatly benefited them. Using similar strategies can help you create an ad that goes viral and helps your brand reach a wider audience.
4. Target Lookalike Audience
By creating custom and lookalike audiences, you can target extremely relevant audiences. This is quite similar to
Facebook and Instagram ads
and will guarantee that you get a better ROI on your advertising investment.
If you're unfamiliar with lookalike audiences, let us help you understand them. Users who share characteristics with your target audience are referred to as lookalike audiences. So targeting this group will help you reach new people who might be interested in your brand. As you know, each user's TikTok feed is carefully created by the TikTok algorithm, which has a detailed understanding of what exactly its users are interested in. Usually, TikTok shows videos from accounts that the user has previously interacted with, and on top of that, it also suggests videos that resemble their taste. So, if your ads are audience specific and you know who you are targeting, you can get a commendable response to your ad.
Now you have a decent understanding of how to maximize your ad's potential on TikTok. Using these tips will help you create ads that work magic for your brand. However, if you still feel like you need help or need professional guidance, we here at
WeBeeSocial
are always here to help. TikTok is now one of the world's most popular social media platforms, and running ads on TikTok is an excellent way to reach a younger audience. It is especially a great platform to advertise if your product is innovative and new, as TikTok users are always looking for something new to try
If you have more suggestions on what other tips someone can use to create better ads, then please leave a comment down below. We love to hear innovative ideas from our readers.