What is Performance Marketing and how can your brand leverage it?
Ever launched a digital marketing campaign where you paid only when desired results were delivered?  If you said no, then it's time you introduce your brand to the wonders of Performance Marketing! Caught your attention? Let us understand what performance marketing really is. It is a strategy that allows you to pay affiliates, advertising publishers or
performance media marketing agencies
based on agreed-upon performance instead of a flat fee. Also called online performance marketing or performance media marketing, it combines advertising and brand marketing activities, focusing on measurable results to determine the payout. With a clear path to customer acquisition and conversion, brands can reduce ad spend while maximizing ROI.
Banner display of ads, native advertising, content advertising, search engine marketing (SEM) are a few examples of Performance Media Marketing.
How Does Performance Based Marketing Work?
Before we delve into the dynamics of performance-based marketing, let's look briefly at how traditional advertising works. For the last century or so, brands have pushed their marketing messages through traditional media like newspapers, magazines, television, radio and billboards. This form of advertising aims to reach as many people as possible and requires a fixed fee regardless of performance. Often, the cost of traditional advertising is expensive because you're paying for the readership or viewership. But it's hard to measure the real impact of a broadcast or print ad.
Nowadays, new forms of advertising such as performance marketing aim to offer objective-based, precise audience targeting. Here, you have the means to reach the right people at the right time so that your ads lead to customer acquisition or conversion. And you pay only when your ads perform. Now that's a win-win, isn't it?
As the line of competition gets thinner by the day, it is important to concentrate your budget on marketing channels that bring tangible results. Choosing services that allow you to measure your marketing performance and produce data that drives better business must be the ultimate motive. Practicing performance marketing is the way to go.
How to build a performance marketing strategy for your brand?
Establish your campaign goal
This indicates what you are looking to generate at the end of the campaign. Whether generating brand awareness or driving website traffic, setting your goals before launching any campaign is the basis of performance marketing. The popular and common digital marketing goals are:
Brand awareness
Website Traffic
Lead generation
Sales
Engagement
Now that you are ready with your campaign goals, you can move on to exploring the platforms to create campaigns that target those specific goals.
Choose your digital channels
To expand campaign exposure and reach, and ultimately broaden the chances of success of your campaign, it is advised to diversify the channels you use rather than sticking to just one. Whether it's lead generation, social media or native advertising, look out for all the channels that would help in conversion and where you are most likely to find your target audience.
For example, if you are a women's magazine looking to expand your growth, you might also want to try exploring platforms like Snapchat and establish your voice there.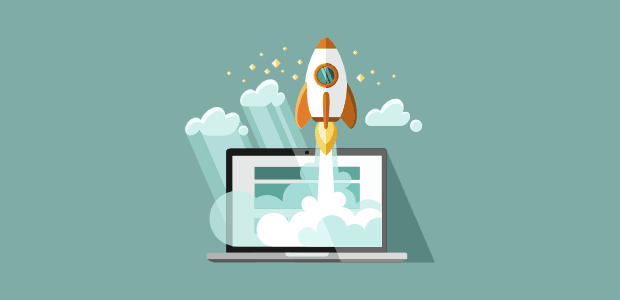 Create and launch the campaign
Banner display of ads, native advertising, content advertising, search engine marketing (SEM) are a few examples of Performance Media Marketing. As a
digital marketing agency
, we believe our real work kicks in post-launch. Performance campaign begins generating data the moment they are up and running. The ultimate hit is to keep track of analytics and metrics to determine which platforms are generating more traffic and then allocate ad funds accordingly.
One of the most important attributes of performance marketing is to identify your best platforms, audiences, campaign goals to increase ROI even for future campaigns.
In performance marketing, ROI takes the center stage. It allows you to measure everything from brand awareness to conversion rate. As the world of advertising is getting more populated, digital marketers have been looking for ways of building marketing strategies that go beyond just
branding
. Hence was born the need for performance marketing and is only becoming more advanced with time. So jump into performance marketing today and begin reaping the benefits of targeted tracking, measurement and optimization of ROI.